SAVE EVEN MORE WITH AUTO-SHIP
AND GET AN ADDITIONAL DISCOUNT ON YOUR MONTHLY SHIPMENT
Plus Save an additional 25% on your first month
Valid on new auto – ship orders. 90 day minimum subscription
Our high-quality pollen is sourced from U.S. bees. Many bee pollen supplements and products sold in the world and US come from China. Most of these pollens (often bread in batches and stored) have actually been found to be contaminated with outside pollutants. The company we source our pollen from takes pride in their pure bee pollen and guarantees no off-shore fillers and/or ingredients in their product. The bee pollen iscollected from a pristine environment in rural farmland areas without any contaminants and no industrial factories nearby.
Our pollen is never processed or heated in order to maintain all vital nutrient qualities of antioxidants, protein, enzymes, vitamins, and amino acids. Our pollen is fresh and is best kept refrigerated after opening. We keep our bee pollen raw and natural the way nature intended. When you purchase our bee pollen, it comes straight from the hive. All of our bee pollen is gathered using special "pollen traps" and bottled righ at the hive by our beekeepers.
LEARN MORE ABOUT THIS AMAZING SUPERFOOD
Bee pollen is made from the male seed of flowers and other seeded palnts. As bees fly from flower to flower they gather the pollen and mix it with nectar brought from the hive or secreations from their salivary glands to create a pollen mixture. This pollen mixture is then stored on the bees legs for transport back to the hive. And just as bees make excess honey (enough for us to harvest) they also collect excess pollen. Upon entering the hive some of this pollen is gently screpped of and collected by special pollen traps set up by the beekeeper. If done properly, a beekeeper should be able to collect pollen without harming the bees or the colony. Beekeepers need to be careful to collect only a small amount of the pollen the bee bring in, so as not to deprive the bees of this food source.
Bee pollen is known as an apitherapeutic product because it contains groups of chemical compounds that are made by bees and used for medicinal purposes. It is considered one of nature's most completely nourishing foods because it contains nearly all nutrients required by humans. The percentage of rejuvenating elements in bee pollen remarkably exceeds those present in brewer's yeast and wheat germ. It is richer in proteins than any animal source. It contains more amino acids than beef, eggs, or cheese of equal weight.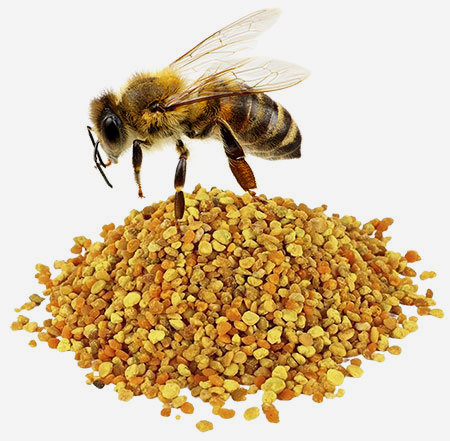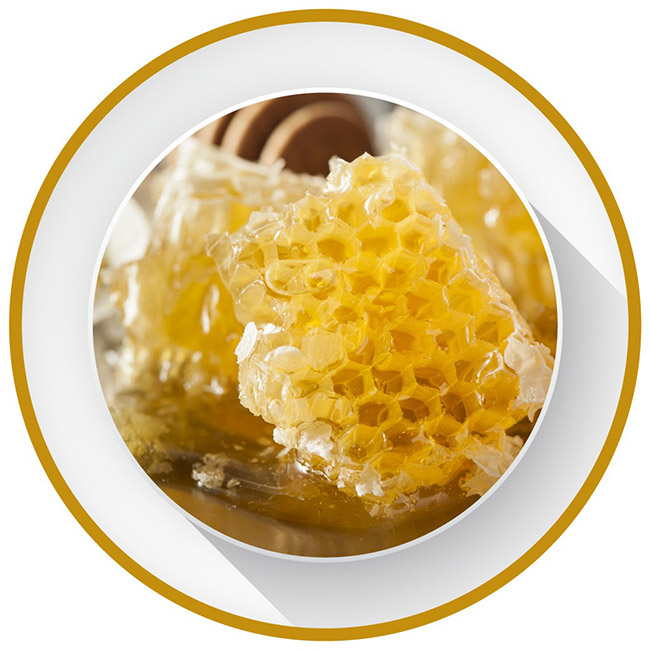 Bee-gathered pollens are rich in proteins (approximately 40% protein), polyphenolic substances, primarily flavonoids, amino acids, antioxidants, vitamins, folic acid, and enzymes.
In the diet, bee pollen acts to increase high-density lipoproteins (HDL), decrease low-density lipoproteins (LDL), and normalized blood serum cholesterol and triglyceride levels.
In its composition, bee pollen contains about 250 substances, including amino acids, lipids, vitamins, macro- and micronutrients, and flavonoids.
Bee pollen is known as an apitherapeutic product because it contains groups of chemical
compounds that are made by bees and used for medicinal purposes.
The shelf life of bee pollen (opened or unopened) will be good for years as long as no water or moisture gets in the jar.